Remember when day trips for school used to be to a children's museum or some local park? Not in Italy. For my design class, we took a field trip to Treviso, a town 4 hours from Florence and very close to Venice.
First stop was a long, multiple course lunch. It was wonderful. We didn't even look at the menu, they just brought us platefuls of food: pork and potatoes, radicchio risotto, lots of bread and of course, lots of vino.
Next was the main reason for our visit, the
Tipoteca Italiana fondazione
, a typeface and printing museum. We learned how to set our own type, each letter individually, spaces and all. It's amazing to think about how books used to be printed that way, letter by tiny letter. We definitely take for granted how easy it is to produce letters now. The last stop of the day was a printing factory, whose impressive productions ranged from Prada posters to Chanel packaging to Brooks Brothers catalogues.
Oh yeah, I got a nose ring!
Setting the type backwards:
One of my very talented friend Kevin's drawings:
We made our poster out of my favorite Ayn Rand quote, "The question isn't who's gong to let me; it's who's going to stop me."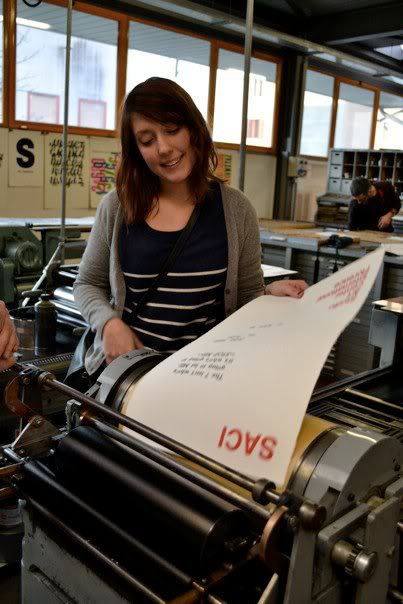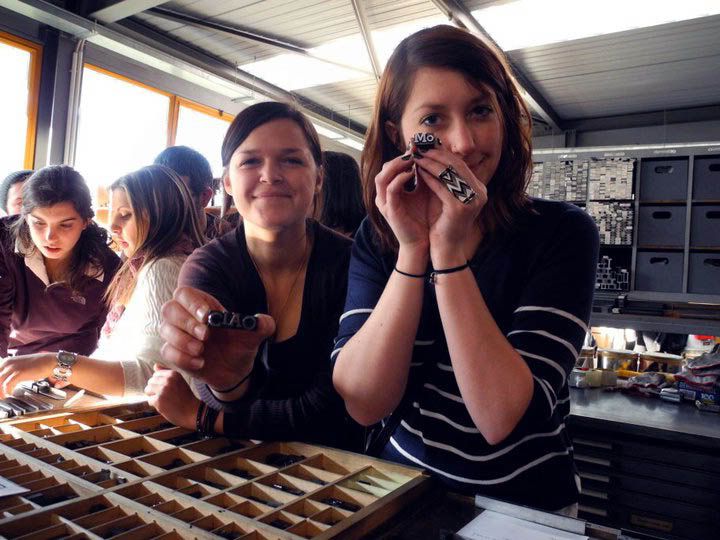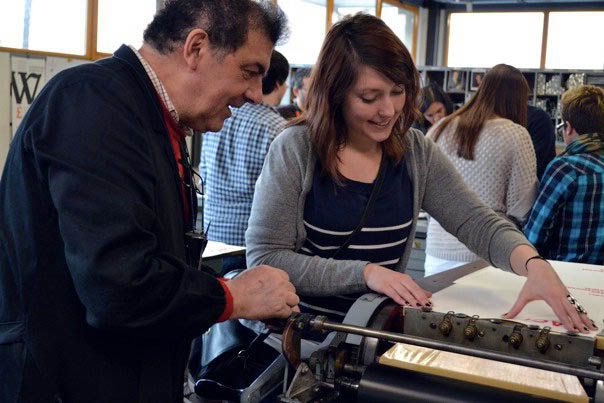 A 20,00 euro versus 4,000 euro versus 50 euro book:
Prada's ink collection for their posters:
Scraps can be beautiful too.
Happy Valentine's Day!