Embellished and bold shoulders can be hard to wear, especially when you're trying to make it work outside of the club, so I've gathered some tops and dresses that are a little more understated than most styles with a chip on their shoulder. Oh, and they're all on the cheaper side, priced under $70.
Tops:
The loose construction and leopard print deformalizes the shoulders, making them less of a statement on their own.
$48 from Silence and Noise from
Urban Outfitters
The grommeting is fairly toned down and becomes less harsh with the neutral gray and blush pink also offered.
$68 by Eight Sixty from
Nordstrom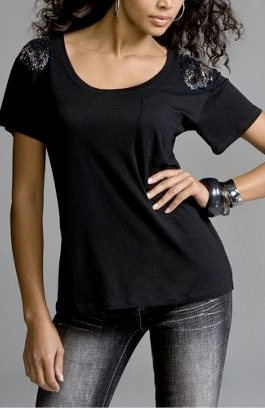 A loose tee makes embellished shoulders work for every day.
$39.50 from
Express
(There's a similar look by Romeo & Juliet Couture for $59 on
Bluefly
.)
This monochromatic tee would look great with jeans or black leggings for a casual look.
$20.30 from
Arden B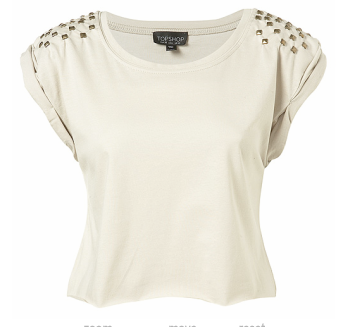 The crop, stone gray color, and rolled sleeves give this top a cool, laid-back feel.
$40 from
Topshop
The wide, bold roses give the voluminous shoulders ground to stand on, making them feel less out of place.
$15.80 from
Forever 21
The plain white cotton and charming bow help tone down the exaggerated shoulders and make this top more work-appropriate.
$47.86 from
ASOS
Dresses: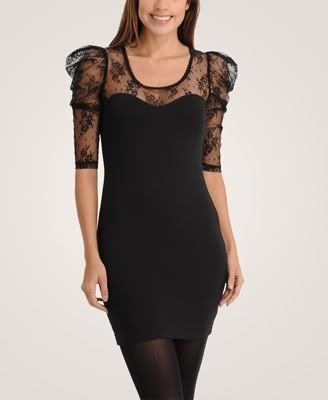 The lace gives a more romantic feel to the usually harsh bold shoulder statement.
$19.80 from
Forever 21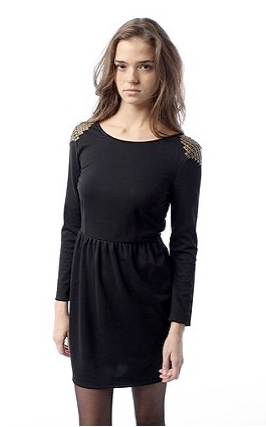 Plain black, long sleeves, and a simply tucked waistline give this dress symmetry against the studded shoulders.
$68 by Silence Noise from
Urban Outfitters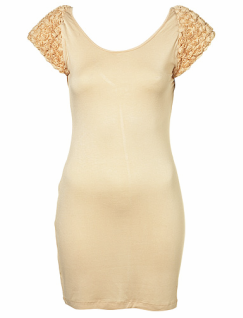 Delicate roses and a creamy yellow make this dress fit into a timeless garden more than a modern spaceship.
$68 from
Topshop
Floral lace transforms this dress from clubby to classy.
$64.96 from
ASOS Petite
(An almost exact copy of this dress is available on
Forever 21
for $41 cheaper!)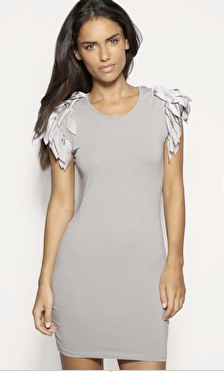 Metallic "feathers" give the same feel as metal detailing but aren't as austere.
$68.38 by Rare from
ASOS
and just for fun, here's dress that's definitely harder to pull off (and is more expensive than the others) but successfully achieves the futuristic, bold shoulder look.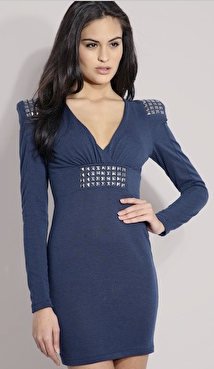 $76.92 from
ASOS