I went thrifting a few weeks ago and was
so
excited to find these Prada pants for $25! I was looking for a more masculine, looser fitting, high-waisted pair than the black pants I already own and completely hit the jackpot with the brand! Even the store workers were complimenting the find. My studded bracelet, I hate to admit, is from Hot Topic. In search of studded bracelets, they had the cheapest and coolest one.
My outfit is acknowledging a little bit more than usual that it's autumn. Maybe it was the dreary rain. Or the sudden drop in temperature. Either way, I'm so ready for fall to be here. I love cardigans and pants and scarves and close-toed shoes.
Also, these pictures made me realize that I really need to redo my roots. I think I'm going to go even redder!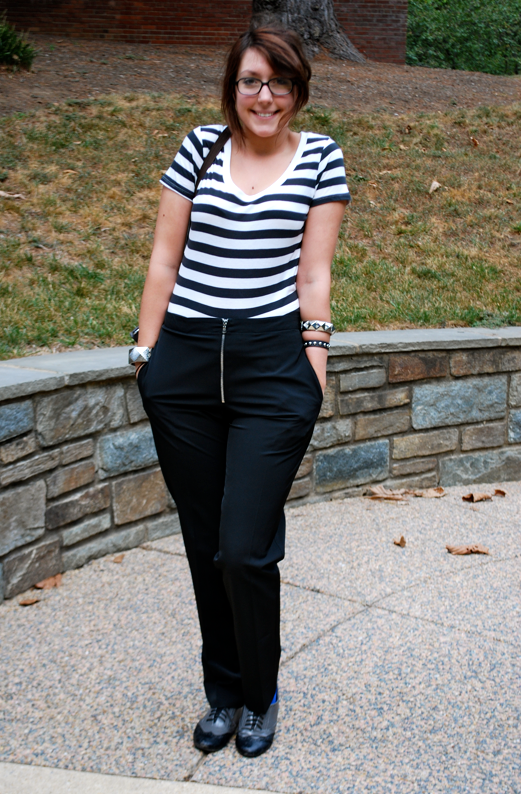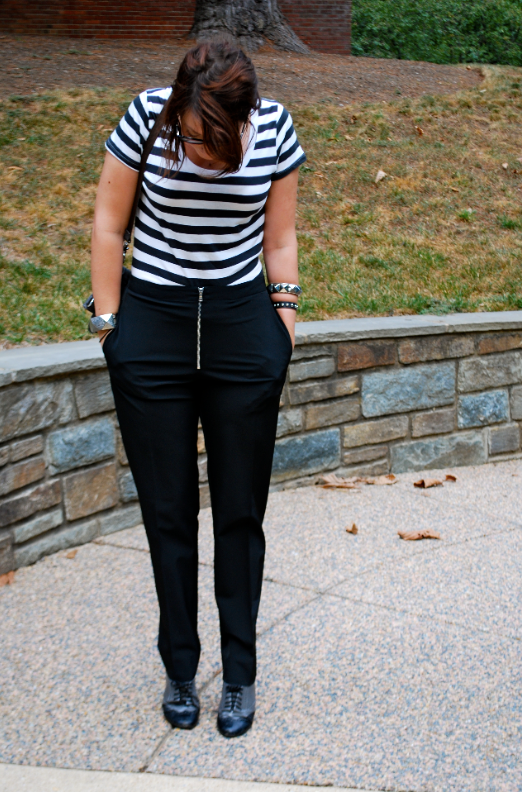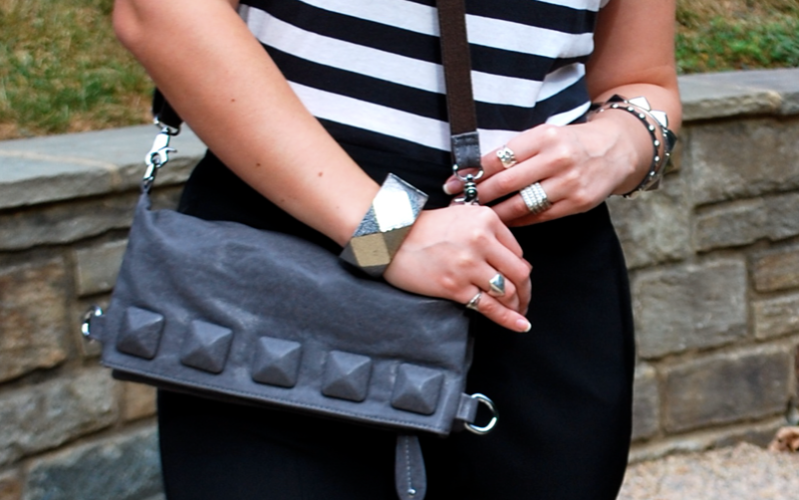 Glasses: Ermenegildo Zegna
Pants: Prada (thrifted), $25
Top: H&M, $3
Bracelets: H&M, Hot Topic, F21
Oxfords: F21, $19
Purse: Urban Outfitters, $38