Recently, Teen Vogue chose me to be 1 of 4 bloggers to review some of KMart's clothing lines. (This included a large gift certificate!) I really wanted gray cords and brown desert boots for this winter so I thought this was the perfect opportunity to get them. They were free because of the card but they're normally super cheap. Both the pants and the shoes are incredibly comfortable and easy to wear. They go with everything! More of the clothes to come soon.
Earlier tonight, I went to a cook out with friends earlier since this will be one of the last non-freezing weekends in DC. Bratwursts, burgers, and brownies - mmm. I should've brought my camera to detail the beautiful food! Friday, we stayed in and watched
One Flew Over the Cuckoo's Nest
which made me really antsy to read the book. Saturday, we hosted a '20s themed murder mystery party. The game itself wasn't as intriguing as we hoped, but it was a good excuse to have people over, cook and drink nonetheless. How was everyone else's weekends?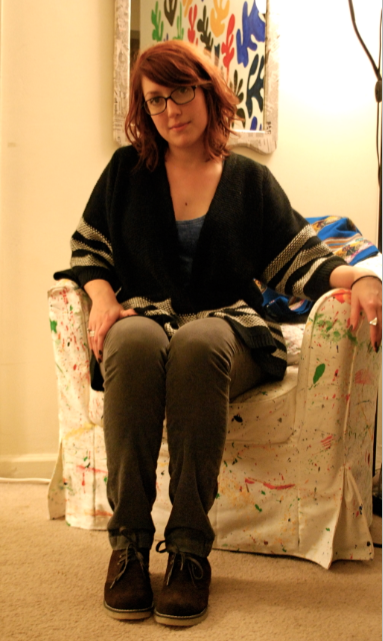 Glasses: Ermenegildo Zegna
Sweater: Dex
Tank: F21
Cords:
KMart
, c/o Teen Vogue, $12.49
Boots:
KMart
, c/o Teen Vogue, $19.99
Nails: OPI
Rings: thrift