Earlier this month, Cory and I stopped by the Dog Days of Summer sale that started at U St and 14th. I love discovering new, funky neighborhoods in DC and this was certainly one of them. There are so many great vintage and home decor stores in that part of town! Plus great restaurants. I'll definitely be back. That's what I love about a city like this: another day, another new sight... or taste.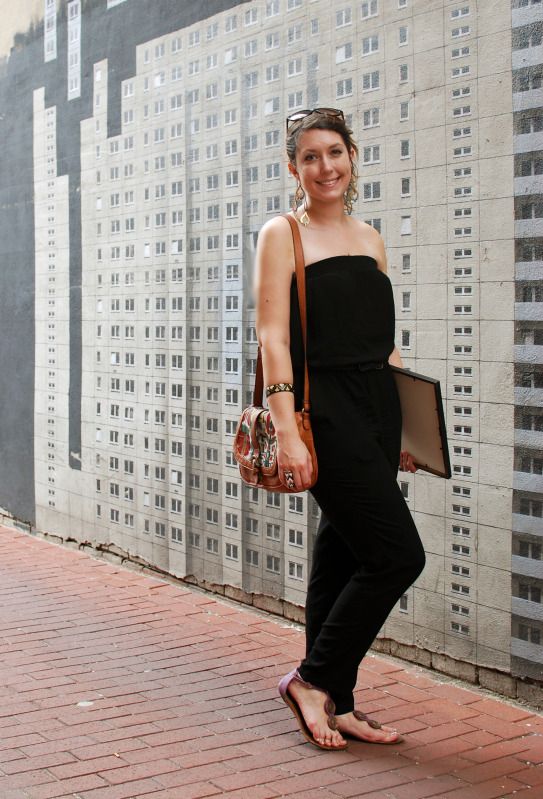 Jumpsuit: Forever 21 / Purse: Aldo / Earrings: Target / Ring: House of Harlow / Bracelet: thrift / Belt: thrift / Shoes: Zara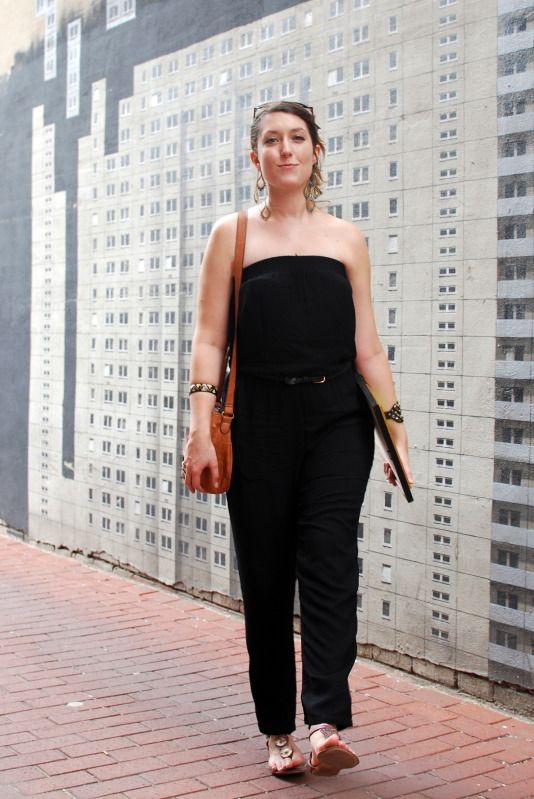 I'm holding the $1 picture frames I just bought to add to my apartment's empty frame collection.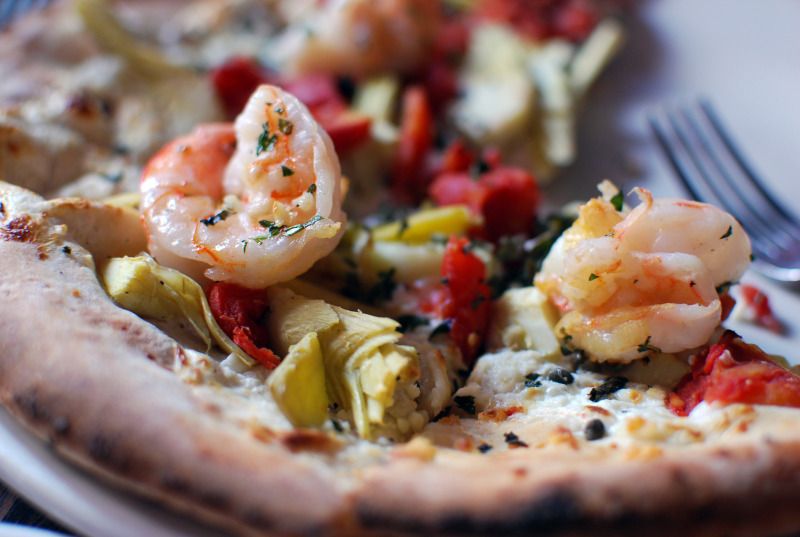 Fantastic pizza from
Coppi's
, an organic Italian restaurant on U St. Mine was the shrimp, artichoke, feta, and capers...
and Cory's was the salmon, spinach, and capers. Both amazing.
Our appetizer was fried green tomatoes. Perfection!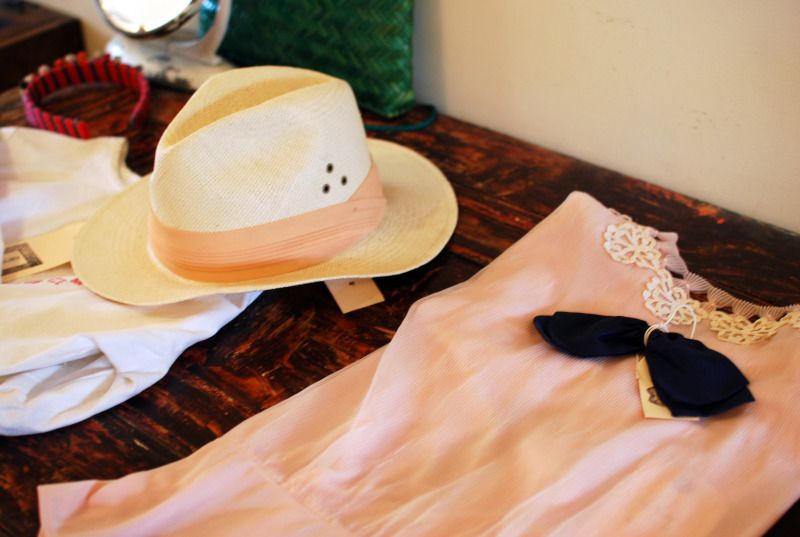 We stopped by
Treasury
, a fantastic vintage store on 14th St.
Skeleton at
Miss Pixie's
and rulers inside.
Final stop was the
Corcoran Gallery of Art
, closer to the Mall and free on Saturdays. I
loved
the Washington Color and Light exhibit, featuring dizzying Gene Davis stripes and Sam Gilliam's gorgeous "Light Depth," the canvas hanging behind Cory.
Can you believe this is marble?? "Veiled Nun" from Corcoran's permanent British art collection.
Don't forget to enter my vintage Coach bag giveaway!
http://stylocrat.blogspot.com/2011/08/100th-post-vintage-coach-purse-giveaway.html